Pearsall Family DNA Surname Project
Number of Pearsalls By Location
The History of the Parshall Family from the Conquest of England by William of Normandy, A.D. 1066 to the Close of the 19th Century (1903)
The Parshall Family A.D. 870-1913 (1915)
History and Genealogy of the Pearsall Family in England and America (1928)
Volume I
Contents … more to come
To make a contribution to the Pearsall Family Project:
Content under construction…
People:
Accomplished family members
Member Directory (public)
Member Directory (private)
Blogs
Events / Announcements:
Births
Graduations
Marriages
Deaths
Special announcements
News Headlines – Genetic Genealogy
Companies / Professional:
List of companies / firms
Professional listings / Yellow pages
Locations / Monuments:
History of Parshall, CO
History of Parshall, ND
History of Pearsall, TX
History of Pershall, UK
History of Rouen, France
History of Giske, Norway
History of Gamla Uppsala, Sweden
Streets
Buildings
Graves
Monuments
Local newspapers / weather
Records:
Census
Ship Manifests
Deeds
Military Records
Certificates of Birth, Marriage, Death
Legal filings
Foundation / Community:
Hosting Families
Reunions
Scholarship
Store / Shop
Share recipes
Surveys
Other:
Member login
Processes
Guest book
RSS Feed
Mailing List
Downloads
Links
<![if !vml]>

<![endif]>
<![if !vml]>
<![endif]>
(Click on picture above to reach
Shirley Becker's database of
the Pearsall family tree with
nearly nine thousand entries)
<![if !vml]>
<![endif]> <![if !vml]>
<![endif]> <![if !vml]>
<![endif]> <![if !vml]>
<![endif]>
THE PEARSALL FAMILY
This website is dedicated to members of the Pearsall family and extended cousins worldwide (including variant surnames and adoptees), the Pearsall family history, and the Pearsall family genealogy. The website also contains information relating to the Pearsall Family DNA Surname Project which is open to anyone who wants to test or verify their relationship to other Pearsall family members (43-marker male Y-chromosome STR genetic genealogy test). Your participation and support are important.
The purposes of this website are:
<![if !supportLists]>- <![endif]>to help us collectively discover how we are related,
<![if !supportLists]>- <![endif]>to serve as an opportunity to network / reconnect with family members and cousins worldwide, and
<![if !supportLists]>- <![endif]>to memorialize the life of each member of the family (publicly or privately) as they may wish.
The family surname may have evolved over eight hundred years into many surnames, these include:-
Parasol, Parcell, Parcelle, Parcells, Parcoll, Parsell, Parsells, Parsels, Parshall, Parsil, Parsill, Parsils, Parsoll, Parsolls, Pascal, Pashley, Passal, Passaley, Passelew, Pearcall, Pearceall, Pearceaull, Pearsall, Pearsel, Pearsell, Pearsol, Pearsoll, Peartil, Peashall, Peirsol, Perceaull, Persall, Persaul, Persee, Persel, Pershall, Persil, Persils, Persoll, Pertil, Perzel, Peschale, Peshale, Peshall, Pesenschale, Pexsall, Piersol, Piersoll, Piercall, Pierceall, Piersall, Porselly, Purcall, Purcel, Purcell, Purkell, Pursel, Pursel, Pursell, Purshale, Pursley, Purslow, Pussal, and Pysse. Other related ancestral surnames include: Corbeil, Lumley, Suggenhull, Swinnerton, and Swynnerton.
Underlined = more common spelling of the family surname
The Y-STR genealogical DNA test will help confirm whether or not each surname is related and, if related, piece together how they are related.
All of these possibly related surnames (and probably a few others not listed) potentially share a common paternal ancestor from Ålesund, Norway – Rollo (Gange Hrolf in Norwegian). Rollo was the Duke of Normandy, France between the years 911 and 932 A.D. (born ~854 A.D., died 932 A.D). Rollo is believed to be the thirty-third generation of a line of Scandinavian / Viking noblemen from Sweden and Norway.
Six generations after Rollo, his descendants resettled to England and shortly thereafter (about seven generations after Rollo in ~1200 A.D.) the Norman family took ownership of the Peshale Manor, now called Pershall near what is today Eccleshall, Staffordshire County, England. The name of the manor thus became the origin of the Pearsall family surname.
<![if !vml]>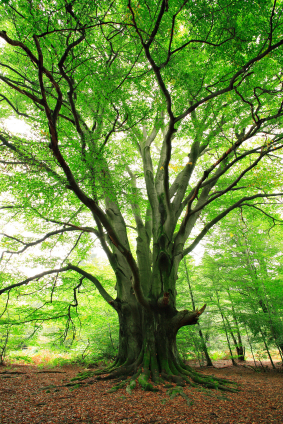 <![endif]>
Twenty-four generations after Rollo in ~1629, Thomas Pearsall resettled to the English colony in Virginia to start tobacco farming. American Pearsalls can be found throughout the United States, though greatest concentrations are predominately in the states of New York, New Jersey, Pennsylvania, New Hampshire, North Carolina, Florida, Michigan, Washington, Oregon, and Montana. Pearsalls in Australia, South Africa, New Zealand and Canada probably trace their roots to immigrants from England. More recent migrations also include Canada to South Africa, Australia to California, the United States to Canada, the United States to Finland, and from England to France.
<![if !vml]>
<![endif]>
More content will be included over the coming months. Please feel free to contact me; your comments, questions, and participation are welcomed.
Jim Pearsall
July 2006
Houston, TX
Pearsall Family DNA – Surname Project Administrator
Rootsweb/Ancestry Administrator for: Parshall, Pearsall, Peirsol, Persall, Pershall, Peshall, Pierceall, Piersol
Electronic Mail
jim@jim-pearsall.com or jimpearsall@hotmail.com
Telephone
U.S.A./W. Hemisphere telephone: +1-888-806-6564 or +1-917-338-7552 (Central U.S. time zone)
U.K./Europe/Africa/Middle-East telephone: +44 (20) 7078-3995
Australia/New Zealand/Asia-Pacific telephone: +61-2-8212-5376
Facsimile
+1-501-640-8295
Postal Mail
445 Park AVE FL 9 Box 1000116, New York City, NY 10022-8632 U.S.A.
Workgroups / Collaboration
Workgroup homepage: http://groups.yahoo.com/group/pearsall-family
Workgroup e-mail: pearsall-family@yahoogroups.com
Genealogy webpage: http://resources.rootsweb.com/surnames/p/e/PEARSALL/
Genealogy questions: pearsall@rootsweb.com
Social Networks
Facebook: http://www.facebook.com/profile.php?id=564298354
MySpace: http://www.myspace.com/japearsall
LinkedIn: http://www.linkedin.com/in/jamespearsall
Instant Messenger
AOL/AIM Messenger: japearsall
Gmail/GoogleTalk: jimpearsall
MSN Messenger: jimpearsall@hotmail.com
Yahoo! Messenger: pearsallj
Skype VOIP: pearsallj-lt1
Feel free to contact me in whatever way that is convenient for you…
TO THE DNA SURNAME PROJECT --à
Note:   The Pearsall family website and related surnames project are not-for-profit and self-funded. If you would like to make a financial contribution to the project, a link on the left-hand column is available to fund DNA testing costs.
###